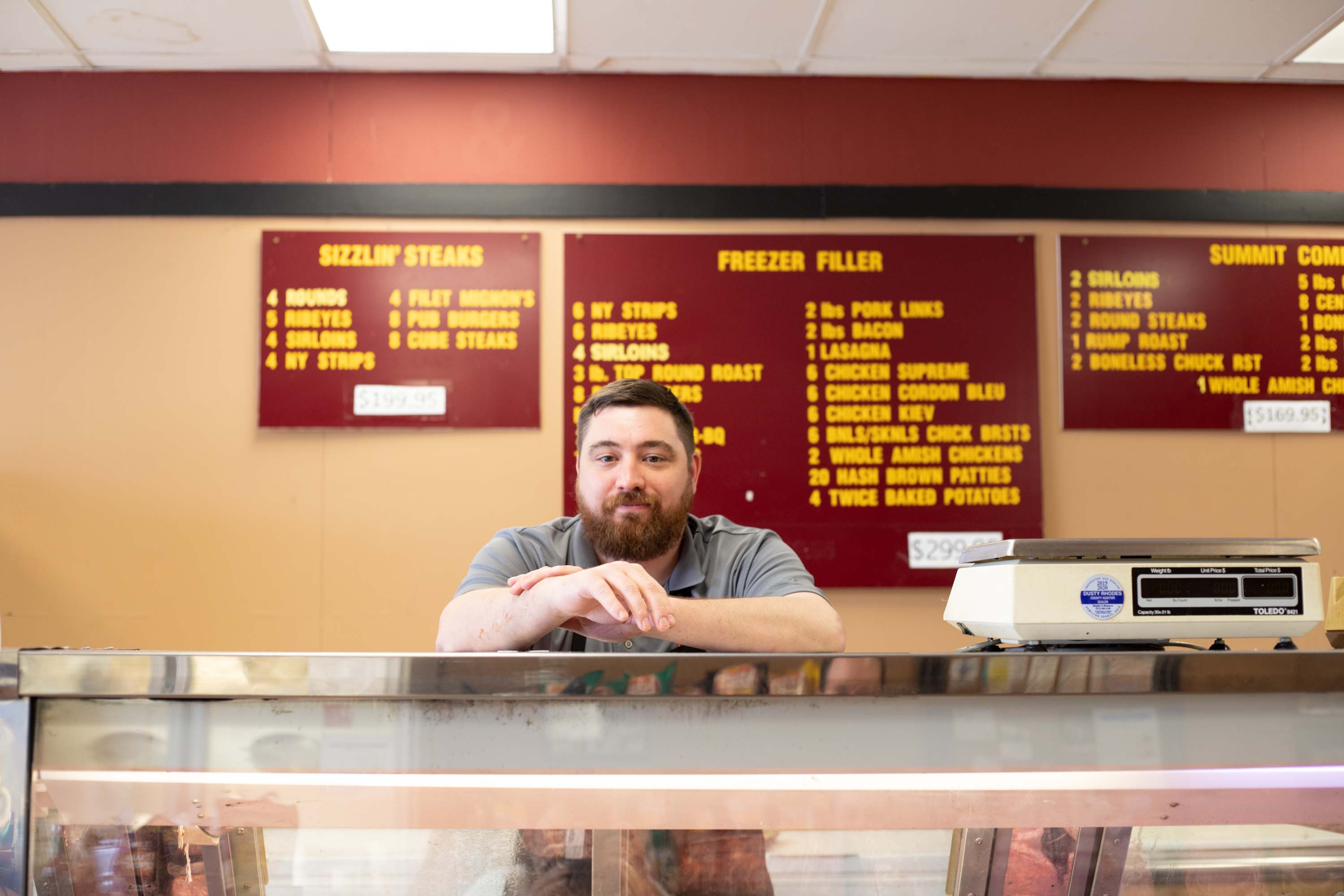 Who loves grilling out? Who loves buffalo chicken dip? My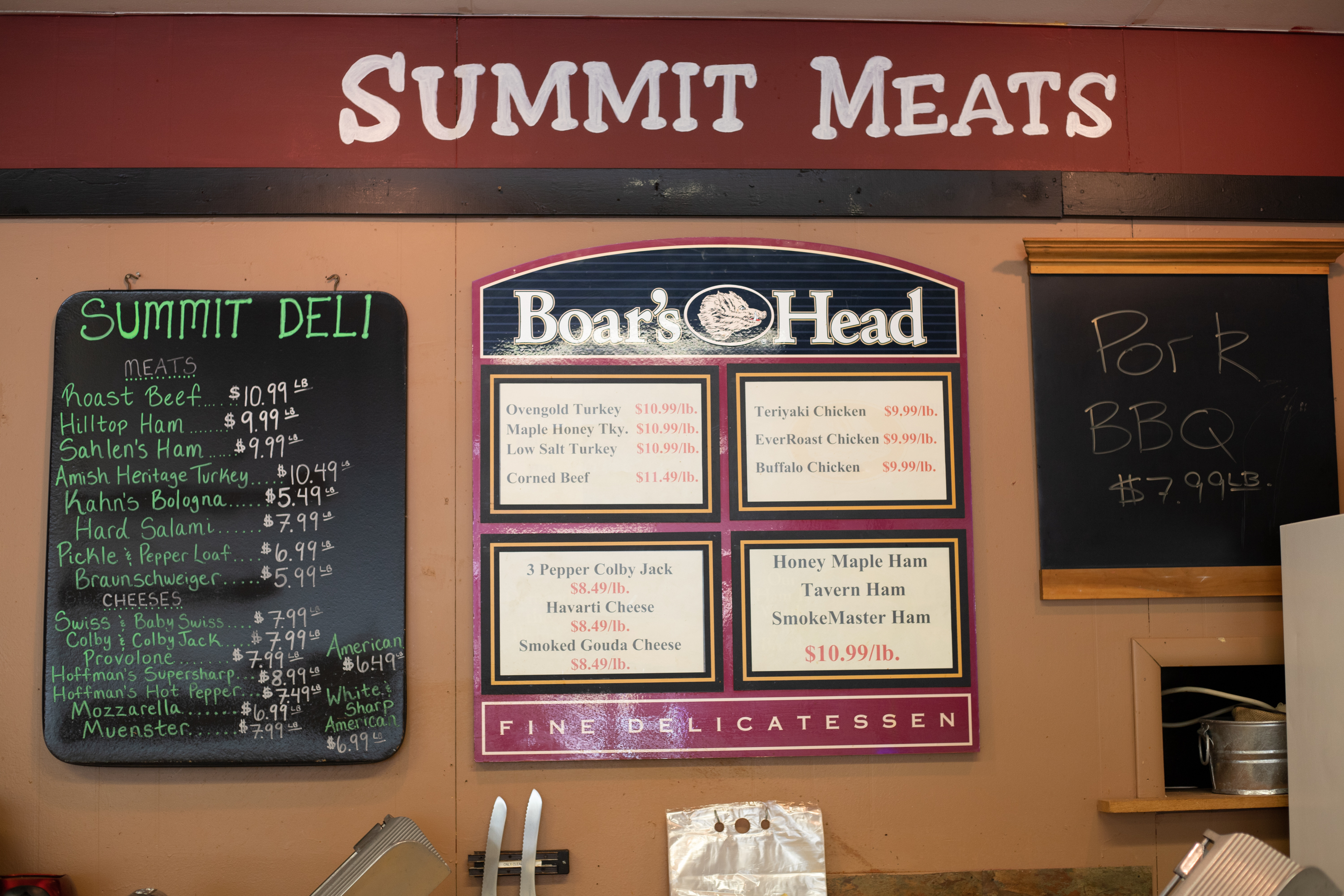 favorite for both is Summit Fine Meats on 8 Mile Road. I live locally to this business, have been many times, and am still excited to stop in. Whenever I swing by whoever is working knows me by name and I know whatever I pick up is going to be tasty and prepared with care.
Summit Meats makes a point to be involved and a part of it's community. They do this in many ways, from knowing people by name, to being generous in donating gift cards to Summit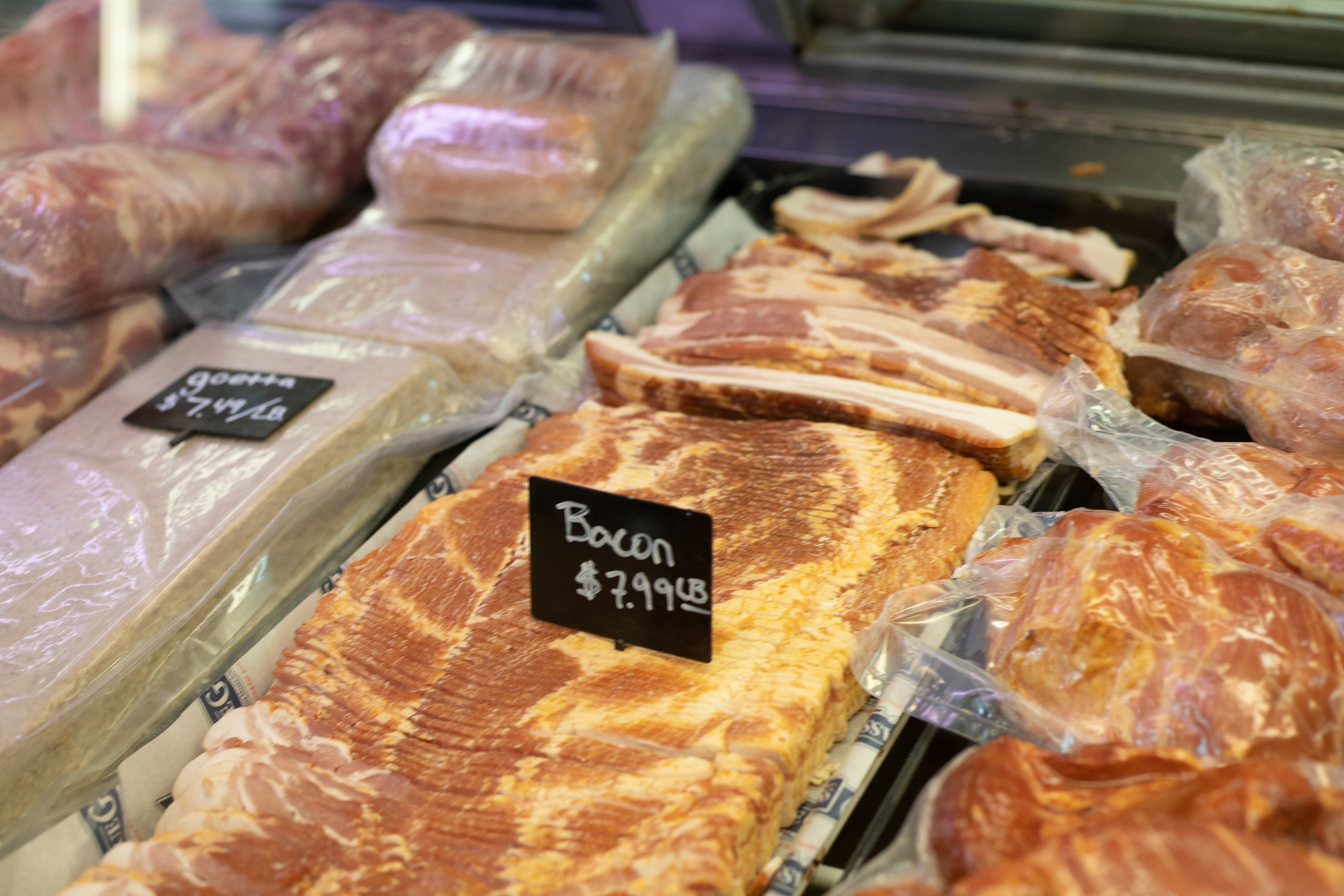 Elemantary's back to school bash for the last several years. They also make summer grilling decisions easy by offering several variety packages of meats so that you always have something new and different to choose from. One of my favorite things they do is make new varieties of in house sausage flavors from week to week so there is always a reason to stop in and look for something new. It is a great stop on the way home.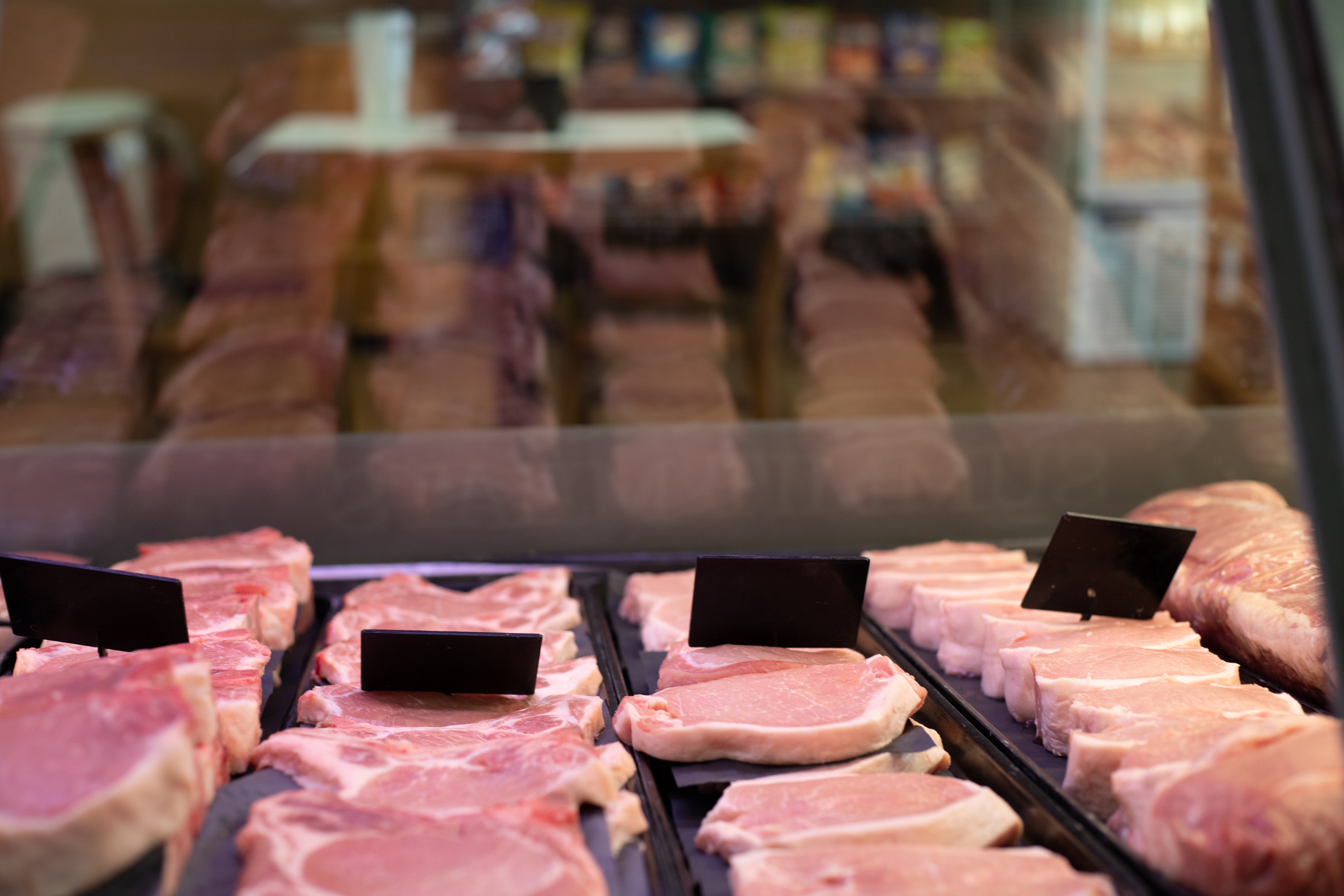 This butchers shop is over 40 years old and recognizable to the neighborhood and I wanted to give you a closer look at why it has been so successful for so long. Current GM Patrick Hine had nothing but praise for former owner Don Frodge and the legacy that he left for quality service and a people oriented business when his son took over with Patrick in 2013. Patrick shows a lot of pride for what he does every time I visit and I believe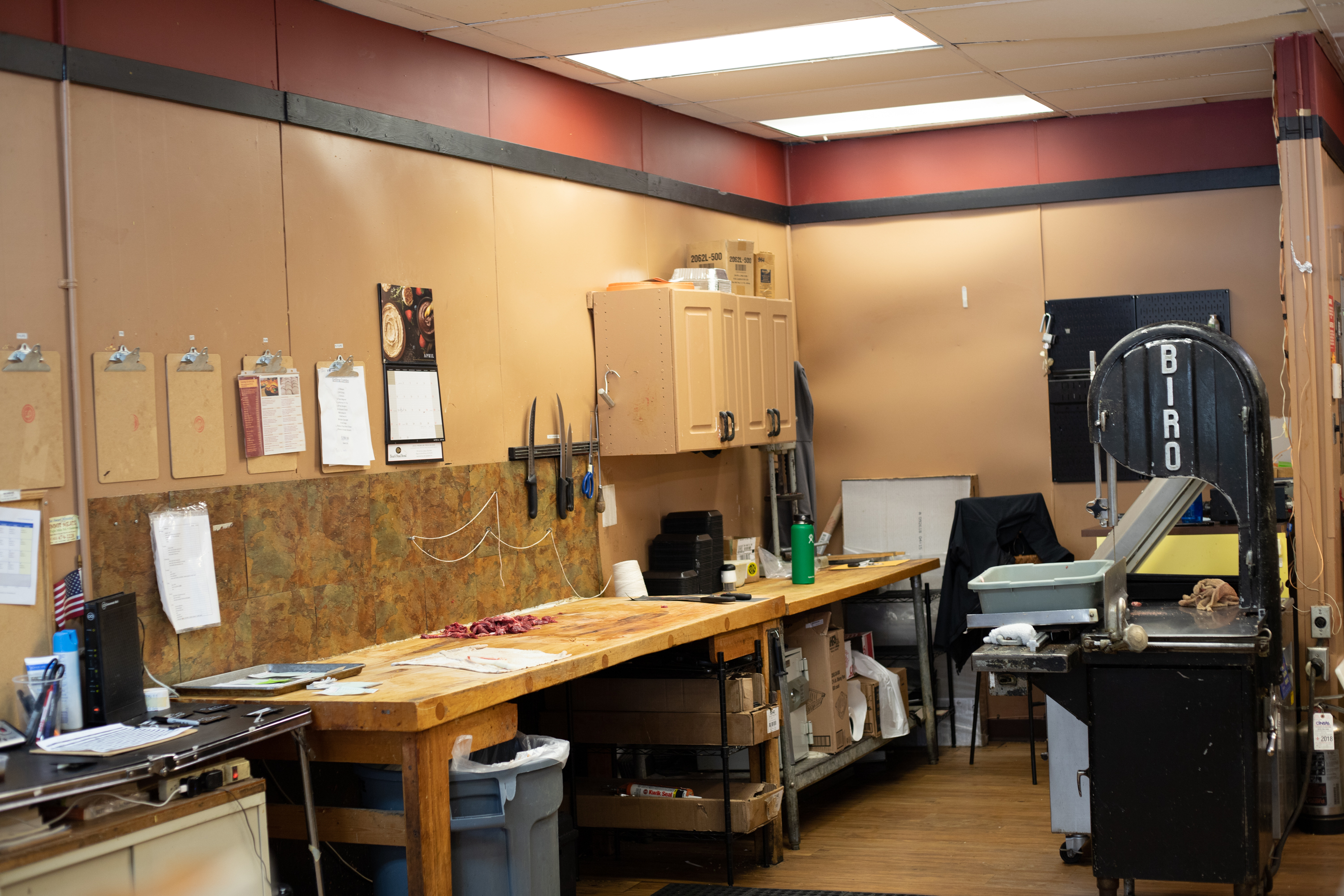 Don would be proud to see how he carries on his legacy. "He was just one of those rare guys who operated out of kindness everyday." Patrick told us when asked about what it was like to work for Don.
Don taught Patrick and other employees to genuinely care about what they were doing on a daily basis, and Patrick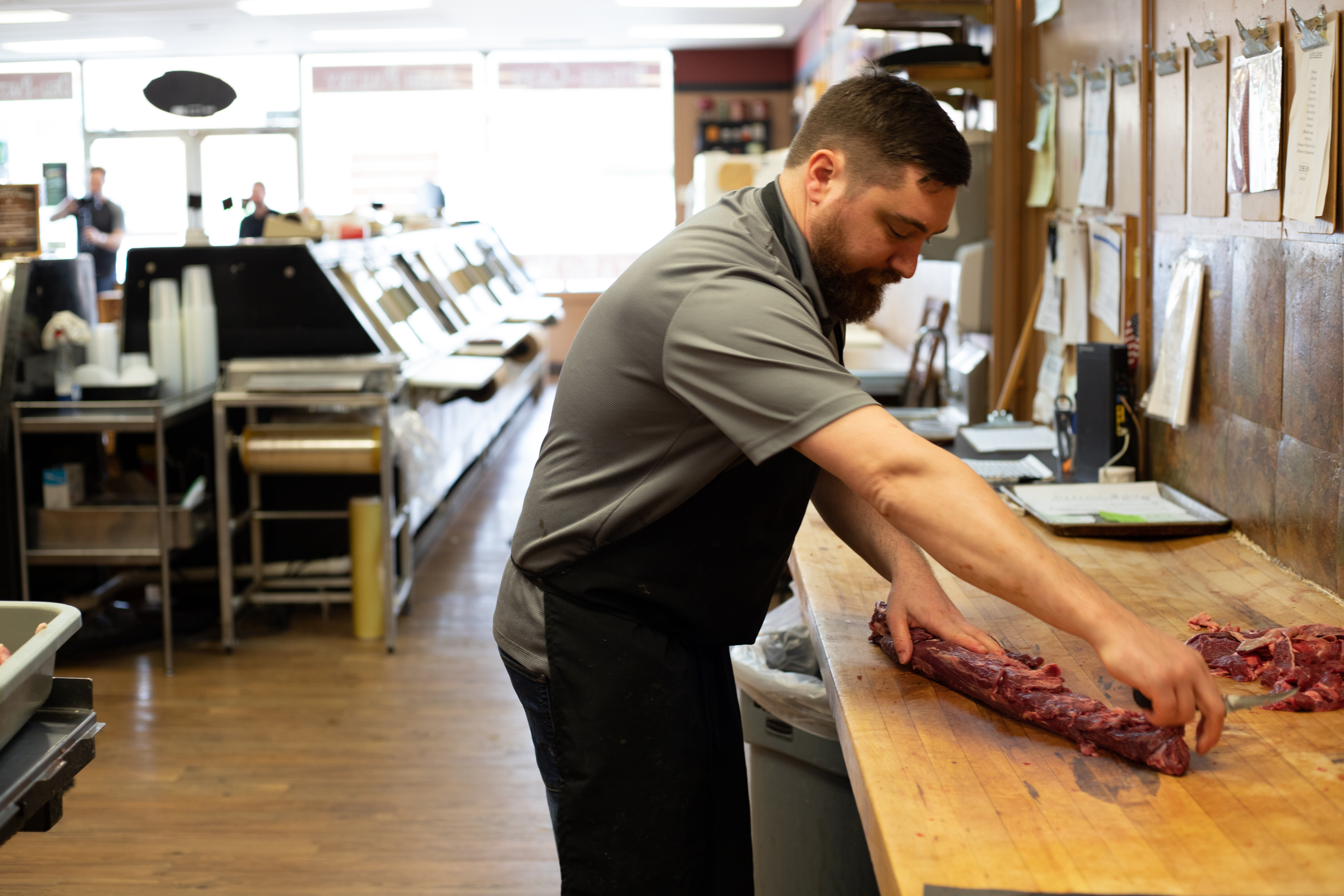 believes that maintaining that is what continues to bring Summit Meats the success that it sees. There is a lot of hard work and dedication that goes into the product where their goal is to have little to no waste. They also operate under the realization that people, the customers, are what really matter. The customers are relying on them for a service and to see them greet that with happiness and gratitude is what makes this a great place to visit time and time again.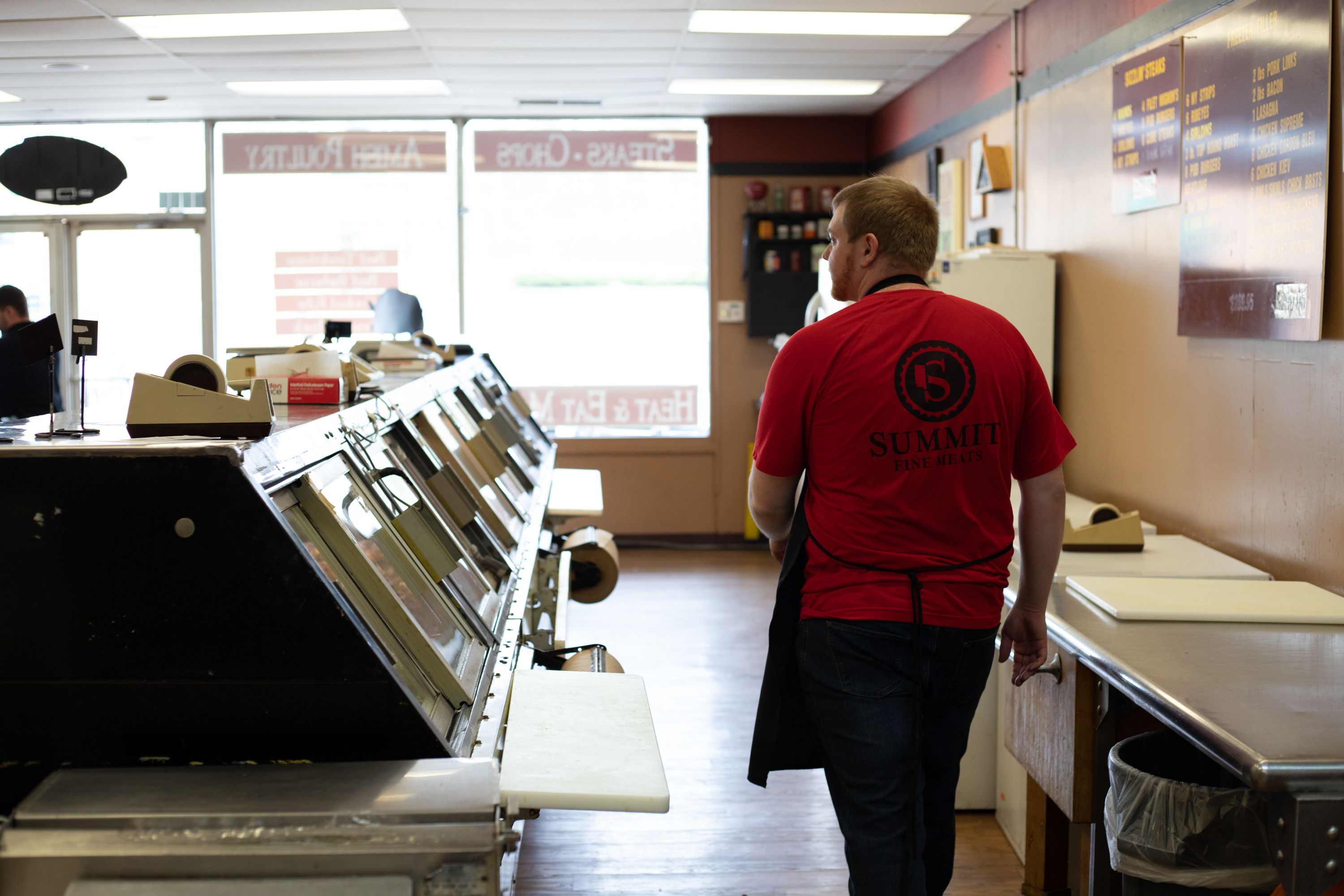 Manager, Patrick, told me that one of the highlights of the job is the people, and even developing real friendships with them. Like I said, he knows my name, but the location is familiar to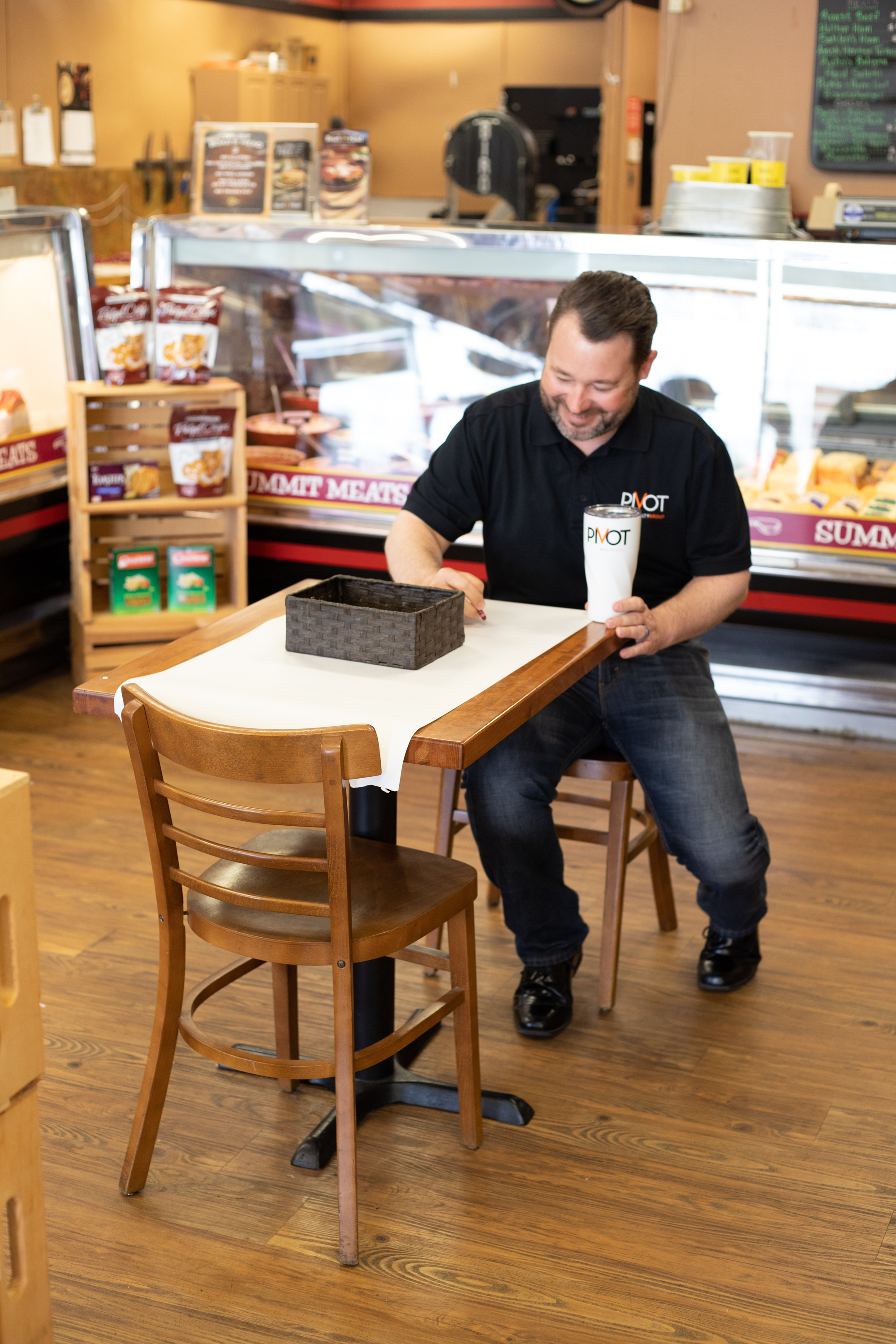 my family and every time I stop in with my son he draws the same picture on the drawing table in the center or the room because they have made it feel familiar to him too! This, along with when Patrick said, "When someone comes in even if I do not know their name I know what they get and how they get it." I realized there is definitely something extra friendly about this place.
There is so much more that I can tell you about Summit Meats, but I think you should just stop in! They are well known for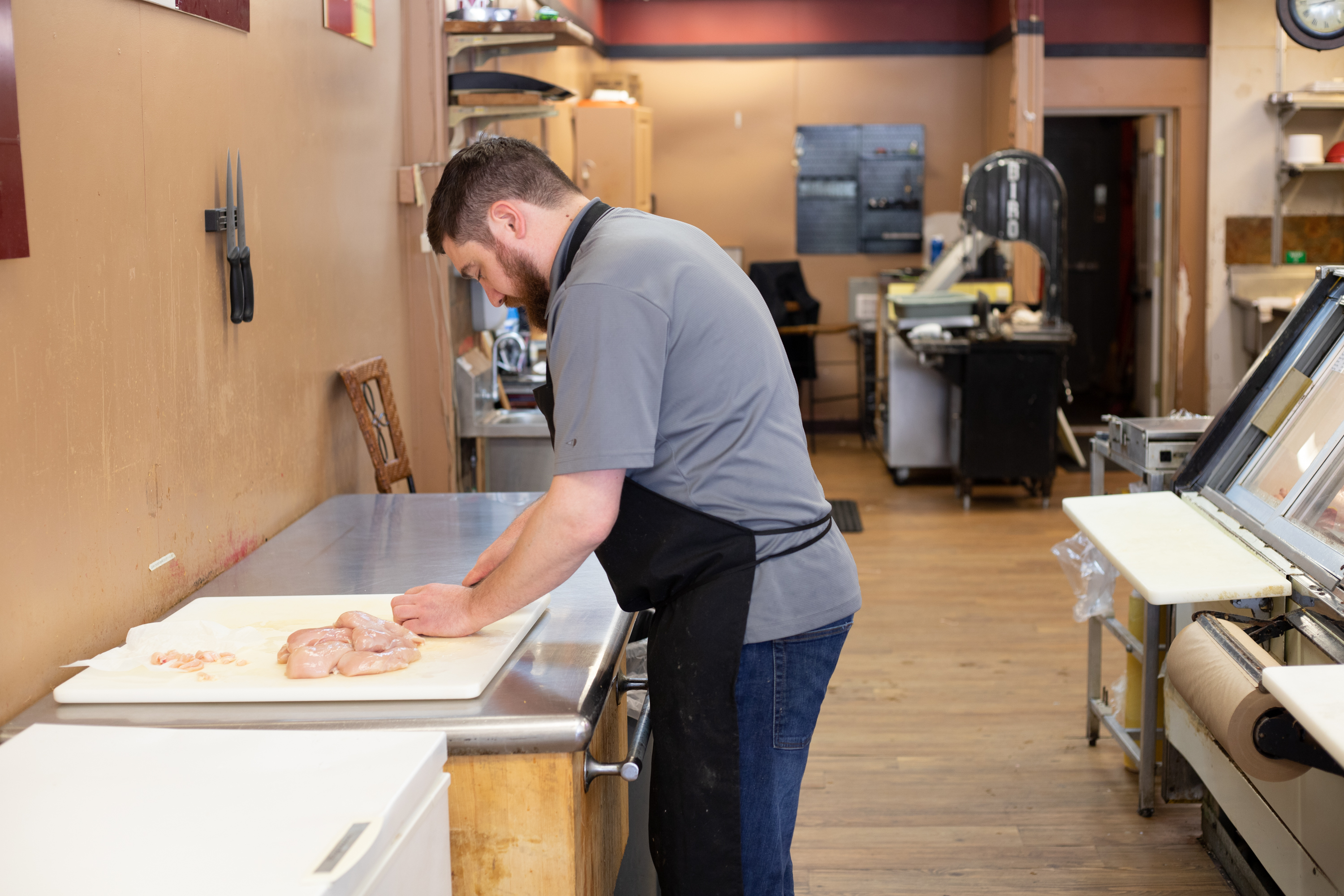 some great beef tenderloin, local River Farms chicken and beef that is ground in house daily. Seasonally they do about 500 farm fresh turkeys at thanksgiving and specialty burgers for summer grilling. The in house seasoning is amazing on everything from meat to vegetables and potatoes and anything else you can think of! They also carry a variety of deli salads, vegetables and breads to make them a one stop shop for holidays, picnics, grill outs, or just a Monday night! Also, if they do not have it, they will find it. I was told they most exotic thing they have been asked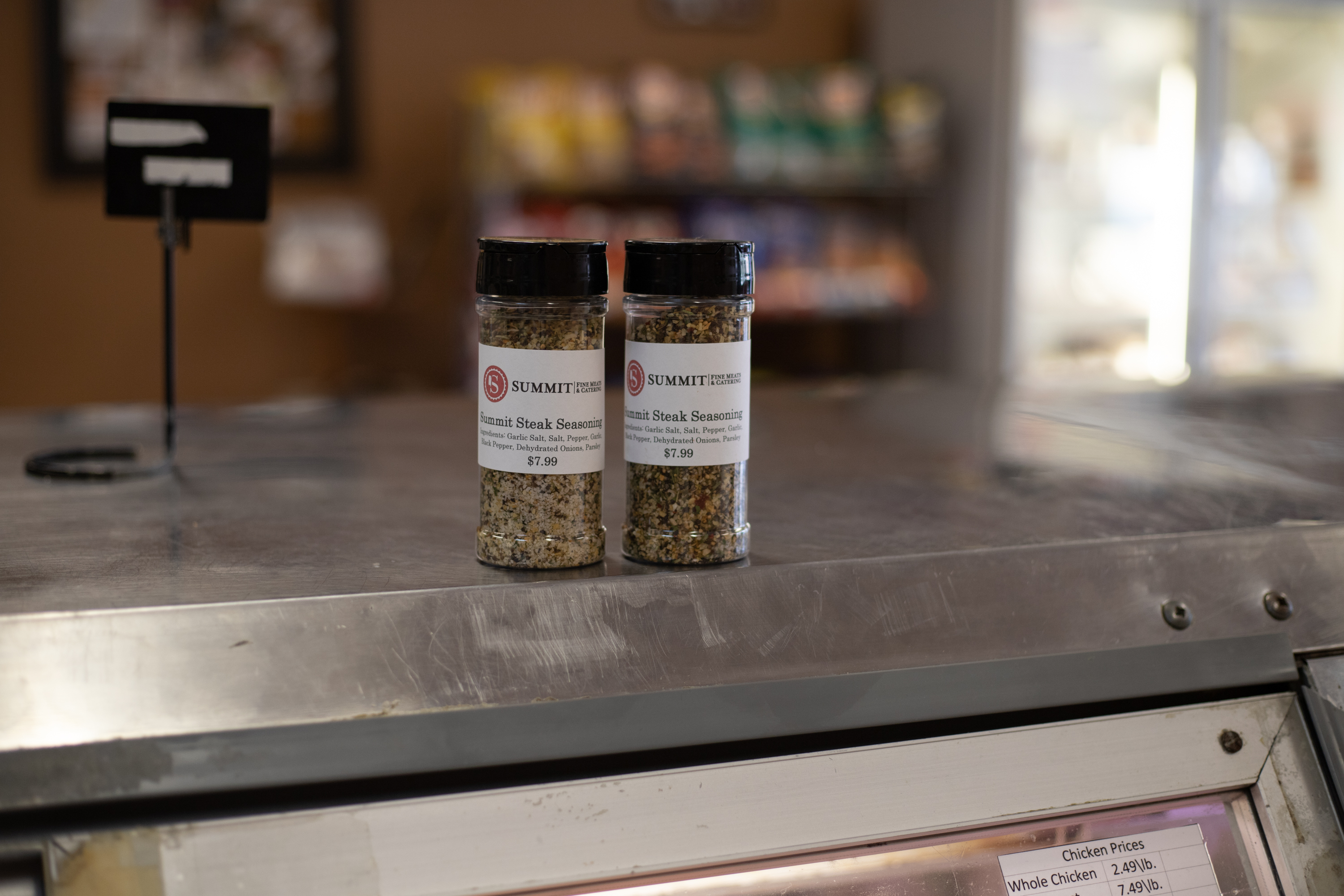 to find was Alligator meat, and they were able to come through for that customer. Plus, you cannot beat this friendly environment where they operate on the idea that if you act with care you will have great results. Those are the people that I want to get my dinner from! Stop by, maybe I will see you there!